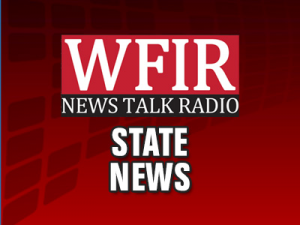 Richmond Police have made arrests in connection with a shooting at an apartment complex that killed a woman and her three month old child. WFIR's Clark Palmer has that story
Three men have been arrested following Tuesday's shooting at The Belt Atlantic apartments on Midlothian Turnpike in Richmond that claimed the life of a mother and her 3-month-old daughter, and sent three additional victims to the hospital. Police say 22-year -old Donald Hemmings, 23-year-old Shyheem Martin, and 19-year-old Shamondrick Perry, are charged with conspiracy to commit murder. Additional charges are pending. A 29-year-old woman and two young girls, ages 11 and 15, were also shot during the incident and remain in stable condition.
The post Three men arrested in connection with fatal Richmond shooting first appeared on News/Talk 960-AM & FM-107.3 WFIR.