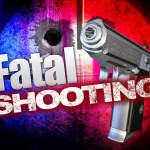 (update as of 3:30pm) The Lynchburg Police Department has arrested one man in connection with a homicide that occurred on Park Avenue overnight. Alfonzo Spinner, 36, of Lynchburg is charged with second degree murder and use of a firearm in commission of a felony. The deceased has been identified as Gary Douglas Braxton, 65, of Lynchburg.
LYNCHBURG, Va. – The Lynchburg Police Department is investigating after a homicide that occurred on Park Avenue overnight.
On August 1, 2021, at 3:40 a.m., officers responded to the 1800-block of Park Avenue for a report of shots fired. When they arrived on scene, officers located a man with a gunshot wound. He was transported to Lynchburg General Hospital where he later succumbed to his injuries.
Anyone who may have captured video of these incidents on a security or doorbell camera is asked to contact the Lynchburg Police Department at (434) 455-6065 or share the footage on the Neighbors portal. Additionally, anyone with information about this incident is asked to contact Det. Dubie at (434) 455-6102 or Crime Stoppers at (888) 798-5900. Enter a tip online at http://p3tips.com or use the P3 app on a mobile device.
This is an ongoing investigation. Any additional information will be released as an update to this news release.
The post Update: Suspect nabbed in fatal Lynchburg shooting first appeared on News/Talk 960-AM & FM-107.3 WFIR.